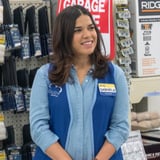 Our favorite shows have just returned from Winter hiatus, but we're also getting news about renewals and cancellations. While shows like Showtime's Shameless will be back for another season, others like NBC's Trial & Error are officially coming to an end. Plus, The CW just announced a TON of renewals for their hit series, including Riverdale and The Flash. See what else has been renewed or canceled so far in 2019 below.
What's Been Renewed
Hulu
Light as a Feather: Unlike many of the characters in this AwesomenessTV thriller starring Liana Liberato, the show will live to see a second season.
USA Network
Syfy
Fox
Netflix
NBC
Showtime
CBS
The CW
Riverdale: The series, which is based on the Archie Comics, will return for a fourth season.
Arrow: Oliver Queen will be back for the show's eighth season.
The Flash: You'll be seeing more of Team Flash when the show returns for season six.
Supergirl: The series has been renewed for season five.
Black Lightning: The show will return for season three.
Charmed: The reboot of the popular '90s show will return for season two.
Legends of Tomorrow: The show has been renewed for season five.
Dynasty: The modern remake of the '80s show will return for season three.
Legacies: The Originals spinoff has been renewed for season two.
Supernatural: The series has been renewed for season 15.
AMC
ABC
Freeform
What's Been Canceled
Hulu
Syfy
NBC
Netflix
Travelers: The series starring Eric McCormack has been canceled after three seasons.
Friends From College: The dark comedy has two seasons under its belt, but won't get a third.
Jessica Jones: Despite a strong fanbase and positive critical reception, the Marvel series has been canceled (the upcoming third season will be its last).
The Punisher: Not long after its second season premiered, it was announced that Netflix has pulled the plug on the show, which was Marvel's last TV series on the streaming giant.
From POPSUGAR Celebrity https://ift.tt/2Ittfuv