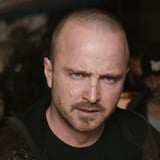 You're going to want to mark Oct. 11 in your calendar, because that's when El Camino: A Breaking Bad Movie hits Netflix and we'll finally get an update on the life of one Jesse Pinkman.
Netflix dropped the first teaser for the highly anticipated sequel to the AMC series back in August, as well as another chunk of footage during the Emmys in September. In both learn that Jesse Pinkman (Aaron Paul, reprising his role) is on the run, settling old debts and grudges while evading law enforcement. This is confirmed in the full trailer, above, which tells us a lot about what Jesse will get into with barely any dialogue.
Paul confirmed he'd be stepping back into Pinkman's shoes for the feature-length film late last year and is also on board as producer. There's no telling if Bryan Cranston will make an appearance as Walter White, but we do see Jesse digging a grave in the new trailer so . . . well, we can't be sure. Regardless, five years after the show ended, Cranston and Paul are still close. They even launched a Mezcal brand called Dos Hombres together last month.
Watch the new trailer above, then catch up on everything we know about the film so far, including who has joined the cast.
El Camino: A Breaking Bad Movie Emmys Commercial
El Camino: A Breaking Bad Movie Teaser
From POPSUGAR Celebrity https://ift.tt/2zgCYgv